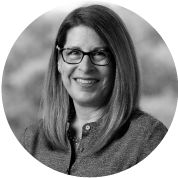 Debby Betz
Executive Vice President, Communications and Public Relations
Debby Betz, EVP Communications and Public Relations, is driven by Phlow's™ mission to make the U.S. a country where every human being has access to the essential medicines necessary to sustain life and conquer disease. As a proven leader of over 30 years in the pharmaceutical industry, Debby leverages her firsthand experience in corporate affairs, communications, brand marketing, strategy, and sales management to make an impact at Phlow™ every day. Throughout her career, Debby has been inspired by and drawn to organizations that have a strong purpose focused on providing innovative solutions to all stakeholders, especially patients who are often underserved and stigmatized. 
Prior to Phlow™, Debby served as Chief Officer of Corporate Affairs and Communications at a leading pharmaceutical company where she was responsible for external and internal communications, public relations, corporate brand development, crisis management, government affairs, and stakeholder engagement. She has also served in executive roles leading marketing, sales, and commercial teams at pharmaceutical companies pioneering life-transforming treatment. Outside of her ongoing contributions within the life sciences industry, Debby actively looks for ways to impact her community by serving on the board of CancerLINC.  
Debby earned a Bachelor of Science, Business Administration, Major in Marketing at the State University of New York at Oswego.