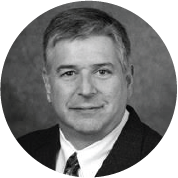 Glenn Gerecke, Ph.D.
Chief Operating Officer
Dr. Glenn Gerecke is an executive with operational leadership spanning the globe. Up until recently, Glenn was the senior vice president of operations for Teva Pharmaceuticals where he led end-to-end manufacturing operations for Europe. While in this role, Glenn provided oversight for all site and regional operations including manufacturing, quality, regulatory affairs, supply chain, engineering, EHS, as well as manufacturing science & technology. Glenn was also previously senior vice president of Asia Pacific Operations, where he led operations for Japan as well as India. Prior to his Teva experience, Glenn was global vice president of engineering and facilities for Bristol-Myers Squibb where he led all engineering, design, and strategic capital project governance for major infrastructure programs, including a $750 million biologics drug substance facility. At BMS, Glenn was also responsible for Latin America regional operations and served as vice president and general manager at three different manufacturing sites in Puerto Rico and the USA. Glenn received his B.S. in chemical engineering from Worcester Polytechnic Institute, MBA from Framingham State University, M.S. in management from Worcester Polytechnic Institute, and his Ph.D. in organization and management from Capella University School of Business and Technology.