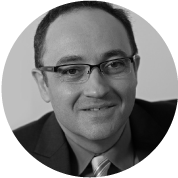 Juan Piacquadio
Vice President, Information Services
Juan Piacquadio, VP of Information Services, is a digital transformation and business growth executive with over 20 years of experience in the technology space. He has led organizations across the US, EMEA, APAC and LATAM regions. This includes roles at Siemens, NEC, HP, NCR, St Jude Medical and Skanska.
Juan is a member of the Board of Directors and partner of Cystel, a cybersecurity company headquartered in the UK. Previously, he was a member of the Executive Advisory Board at the Center for Organizational Research at the School of Advanced Studies of the University of Phoenix and member of the Executive Advisory Board of the Consortium of Data Analytics at the Center of Healthcare Research at the same university.
While he is a thought leader and keynote speaker in the areas of cybersecurity, enterprise agility and big data; he is also a member of the adjunct faculty at California Baptist University, Colorado Christian University and Columbia International University.
Juan holds an MBA from the University of La Verne and an MS in IT from Azusa Pacific University. He is a published author and business administration doctoral candidate at the University of Liverpool, UK.
Although he is a native of Argentina, Juan is a proud U.S. citizen. He holds American, Italian, and Argentinean passports and speaks English, Spanish and German. He is passionate about football, soccer, martial arts, and is an avid sport shooter.